Members
Members
The list of Czech Direct Selling Association member companies is a source of important information for any direct selling company that is interested in becoming a member of the AOP and also for individuals interested in working with the direct selling sector. All of the listed companies uphold the Code of Conduct of the AOP and fulfil the criteria for accession and membership in the AOP.

Based in Ada, Michigan, USA, Amway is one of the leading global direct selling companies today. The company operates in more than 100 countries, including 29 in Europe. Amway sells high-quality beauty, nutrition and home care products. Amway has operated in the Czech Republic since 1994.

Herbalife is a global direct selling company that was established in 1980 offering nutrition products. All Herbalife products are developed based on the findings of nutrition scientists, physicians and experts. Herbalife has operated in the Czech Republic since 1992.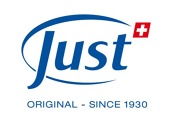 As the exclusive representative of the Swiss companies JUST and Nahrin in the Czech Republic, JUST CS is part of an extensive global distribution network. The company sells natural cosmetics, dietary supplements that support a healthy lifestyle, spice mixes and food supplements. JUST CS was founded in 1991. Aside from the Czech Republic, JUST and Nahrin operate in 20 countries across 5 continents.
The Mary Kay company was established in 1963 in Dallas, Texas, USA. In addition to skin care products, fragrances and colour cosmetics of the highest quality, Mary Kay offers women a unique business opportunity. Mary Kay operates in almost 40 countries around the world and invests millions of dollars each year into research and collaboration with global leaders in design and fragrance as well as make-up artists and dermatologists to develop products that women love. Mary Kay has operated in the Czech Republic since 1997.

Nu Skin Enterprises is a US direct selling company that operates in more than 52 countries around the world. The company develops and distributes complex anti-aging products and food supplements. Nu Skin has operated in the Czech Republic since 2010.

Oriflame is a Swedish company and one of the fastest growing beauty direct selling companies in the world. Oriflame focuses on selling skin care and beauty products. Oriflame operates in more than 60 countries worldwide and is the market leader in more than half of the countries in which it is present. Oriflame has operated in the Czech Republic since 1991.

PartyLite is a US-based direct selling company and is the global direct selling leader in candles, candle holders and household accessories. The company currently operates in 18 countries around the world and has more than 68,000 direct selling consultants. PartyLite has operated in the Czech Republic since 2010.

Vorwerk is a German-Swiss family company founded in 1883. The group's main activity is manufacturing and direct selling of household appliances (Kobold vacuum cleaners and Thermomix cooking kitchen appliances), premium beauty products (Jaffra), carpets (Vorwerk Teppich) and water purifiers (Lux Asia) in 76 countries. Vorwerk has operated in the Czech Republic since 1992. More than 350,000 Czech households have purchased Vorwerk's Kobold and Thermomix products since that time.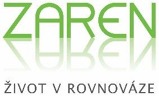 ZAREN – Noemus
The ZAREN – Noemus direct selling company provides customers with comprehensive services for healthy, comfortable sleeping. It offers high-quality products, including mattresses for any weight with bioceramics, Memory Natur pillows, anti-allergy and anti-bacterial blankets and relaxation mats. ZAREN has operated in the Czech Republic since 2009.